Keynote- A new way of leading- leadership for women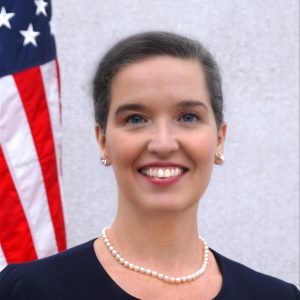 Director of the American Institute in Taiwan,
Sandra Oudkirk 
Ms. Oudkirk became the Director of the American Institute in Taiwan in July 2021. She has been in the United States Foreign Service for 30 years and is delighted to return to Taiwan, which was also her first overseas posting, as the first woman to serve as AIT Director.
From 2019 through 2021, she served concurrently as U.S. Senior Official for APEC and Deputy Assistant Secretary for Australia, New Zealand, and the Pacific Islands. Immediately prior, she served as Deputy Assistant Secretary for Energy Diplomacy in the Energy Bureau.
From 2017-2018 she served as the Acting Deputy Assistant Secretary for Threat Finance and Sanctions in the Bureau of Economic and Business Affairs. Her previous overseas assignments include consular assignments at AIT/Taipei and Embassy Dublin as well as two assignments in Turkey (trade officer in Ankara 1999-2001 and Deputy Principal Officer in Istanbul 2006-2009), a tour as Narcotics Affairs Section Chief in Kingston, Jamaica and an assignment as the economic counselor in Beijing. She has also served as the East Asian & Pacific Bureau staff assistant, the Burma/Laos desk officer, as a Senior Watch Officer in the Operations Center, and as the Director for the Middle East and Asia in the Energy Bureau.
Ms. Oudkirk was born and raised in Tampa, Florida and is a graduate of Georgetown University's School of Foreign Service. She speaks Mandarin Chinese and Turkish.
The Future of the Workplace: Leadership & Retention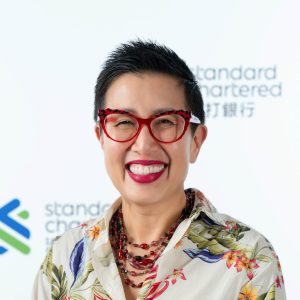 Head, Corporate Affairs, Brand & Marketing at Standard Chartered Bank, Jennifer Kang 
Jennifer Kang is currently Head of Corporate Affairs, Brand and Marketing, Standard Chartered Bank Taiwan.
Prior to moving to Taiwan in September 2021, Jennifer was Head, Corporate Affairs, Brand and Marketing, Malaysia. Jennifer's journey with Standard Chartered Bank started in 2007, and she has worked in various roles in Brunei, Australia and the Africa Middle East region. Jennifer has more than 20 years of experience, mainly in Public Relations and Marketing Communications.
She holds a Bachelor of Social Science (Information Management) degree from the University of Melbourne, Victoria, Australia. She is married with two children and enjoys scrabble, baking and reading in her spare time.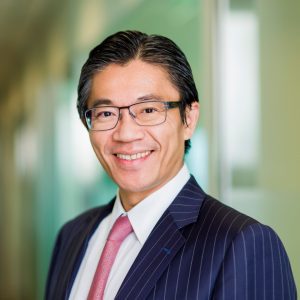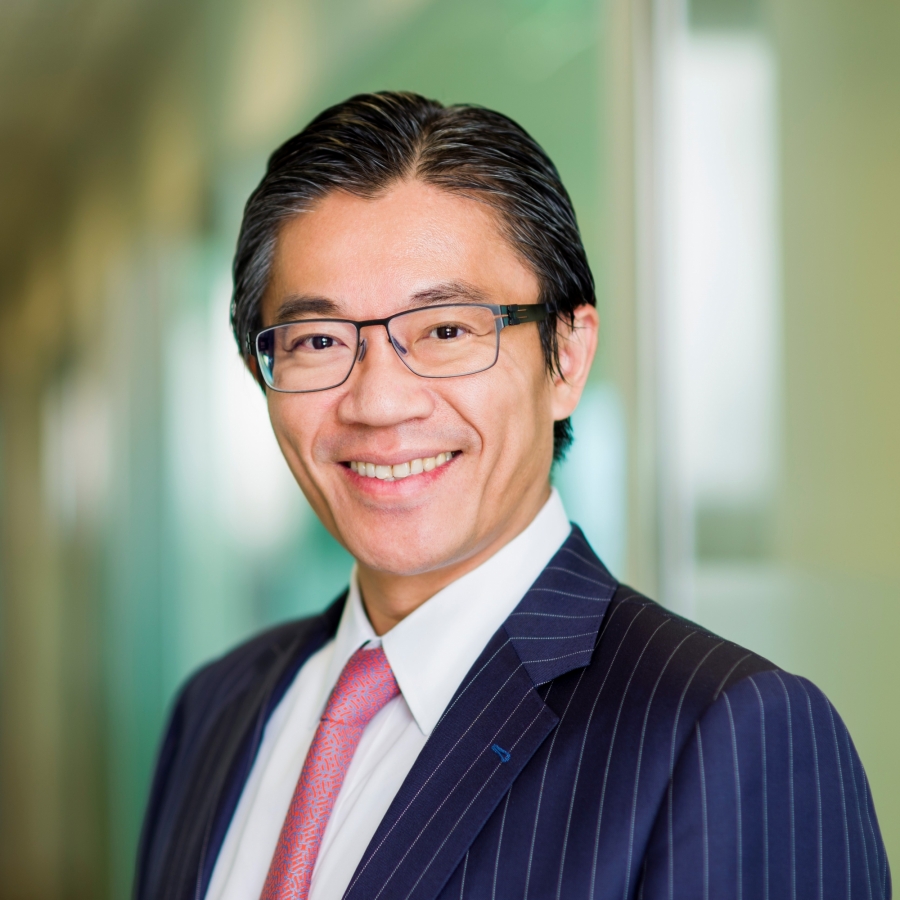 BCG, Managing Director & Partner, JT Hsu

JT Hsu is the Managing Director & Senior Partner at Boston Consulting Group. He leads BCG's global work in semiconductors and materials, and also leads BCG's Technology, Media & Telecommunications practice in Greater China and the Taipei office.
JT has extensive experience consulting along the value chain in consumer electronics, working with clients in the semiconductor, components, devices, content, and services sectors.
JT works primarily with TMT clients in China, Taiwan, Japan, and Korea. He is an Adjunct Specialist Professor at National Taiwan University, and author of The BCG Way of Problem Solving. Before joining BCG in 2005, JT was an IC designer at Digital Equipment Corp (Compaq), and then founded and joined several tech start-ups including Internet, network security, and network equipment ventures.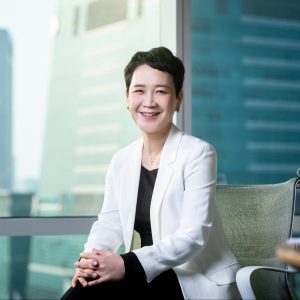 Managing Director, MSD Taiwan,
Jae Yeon Choi

Jae Yeon Choi is Managing Director of MSD Taiwan and pursuing the aspiration with team to make positive impact on more patients and families in Taiwan. 
Jae Yeon has more than 18 years of experience in pharmaceutical industry in a variety of functions and wide geographies. Jae Yeon is passionate about helping others aspire for a greater vision and enjoys her journey to become a better version of herself.
Jae Yeon is a mother of 10-year-old twins and appreciates playing with learnings from them. Jae Yeon holds an MBA from Kellogg School of Business, Northwestern University.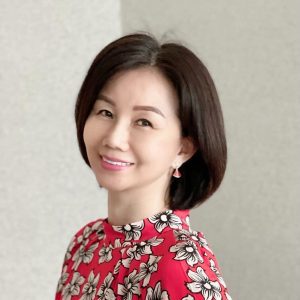 Vice President, Corporate Communications & Industry Partnerships Advanced Semiconductor Engineering, Inc, Jennifer Yuen

Jennifer Yuen currently serves as Vice President, Corporate Communications & Industry Partnerships at ASE Inc., a member of ASE Technology Holding Co., Ltd. (TAIEX: 3711, NYSE: ASX).
Her responsibilities include strategic marketing communication and facilitating industry and media engagement. In line with ASE Holdings' strong focus on ESG and inspiring change, Jennifer is actively integrating sustainability approaches into the corporate communication platform. As ASE continues to accelerate its digital transformation journey, Jennifer is also leading the charge to strengthen the ASE brand and increase mindshare through creative digital marketing.
Prior to joining ASE, Jennifer held various marketing positions at Infineon and IBM. Jennifer graduated from the National University of Singapore with a Bachelor of Arts and Social Sciences.
A Green Consumer Generation: Women in Impact Investing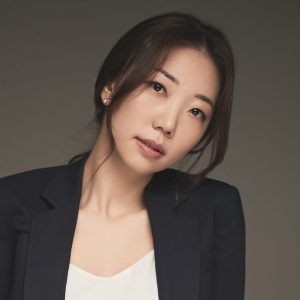 Strategic Partner Development Manager, Google, Japan, Wonjin Seo
Wonjin has worked for Google Shopping, mainly commerce partnerships. She was previously a Business Development Manager for building Google Assistant distribution and emerging ads partnerships in APAC.
Prior to joining Google, Wonjin worked at Goldman Sachs, specializing in special situation principal investment and management of a broad deal of asset classes, including private and public equities, structured finance, as well as Non Performing Loan portfolios and real estate across APAC.
Wonjin is currently co-chair of Women@ Google Japan and a passionate snowboarder. She has a 15-month-old daughter.
Allen joined the Bank in 2010 and is responsible for analysing economic indicators, generating insight, advising asset allocation and trading strategies. During this time, Allen built superior advisory capabilities across investments and a strong foundation in products. He is also SC TW WM spokesperson responsible for communicating Bank's market views and themes as well as issuing investment advisories. He also holds a MSc in Accounting and Finance from LSE and is a Chartered Financial Analyst (CFA) charter holder.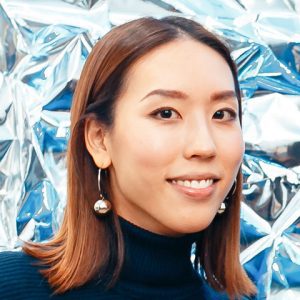 Lead Designer, Made for a Woman,
Waka Takahashi
Waka Takahashi is a fashion designer who always believed that fashion should enrich people's heart and lives. She worked for her family fashion business designing shoes and handbags, and also ran her own handbag brand after completing Fashion Design degree in Parsons.
During those years, she closely worked with several luxury factories in Italy, and established her knowledge of luxury craftsmanship. After 6 years of design career, she exits family business and starts freelance projects from design, sales, styling, to media production with several brands and magazines globally.
Shortly after, covid comes. Some experience during this period changed her life completely. Witnessing vulnerability in people's lives and experiencing it herself, made her rethink about her value and about how she could contribute to the world better.
In 2021, she meets Eileen Akbaraly, the founder of Made for a Woman, and learns about Eileen's vision of raphia creation, activities towards sustainability, and support for women in Madagascar who are living without fair living condition. Now, Waka designs for Made for a Woman, not only to produce beautiful Malagasy raphia products to the world, but also to be part of the support for workers and their family in Madagascar to live better, happier lives.
Green Energy: Driving Sustainable Transformation in Asia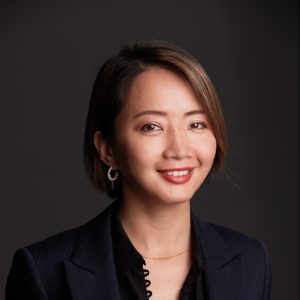 Engagement Director at GE Taiwan,
Gwenyth Wang-Reeves

As the Engagement Director for GE Taiwan, Gwenyth is responsible for establishing, and driving GE's advocacy initiatives in Taiwan, engaging with local and central governments and other stakeholders on important public policy challenges, as well as advising the GE businesses on a broad range of regulatory issues.
Gwenyth is a skilled communicator and negotiator, with nearly two decades of experience in government relations, digital diplomacy, and political communication under her belt. She specializes in leveraging social media platforms and information communication technologies tools to achieve policy goals and has acted as liaison between government officials, legislators, and stakeholders.
Prior to joining GE, Gwenyth was the Senior Director of Government and Public Affairs at the American Chamber of Commerce Taiwan. She has also held several senior policy roles at Taiwan's National Security Council and Presidential Office, as well as the Australian Department of Foreign Affairs and Trade in Taiwan.
Gwenyth has achieved several educational accolades — she holds a Bachelor's degree in Political Science from the National Taiwan University, Master's degrees in Political Communication at the Royal Holloway, and Democracy and Democratisation at the University of London and University College London, as well as a PhD in Politics and International Relations from the University of Warwick.
/ Read More / 面對錯綜複雜的關係人和合作夥伴,如何不先出手卻保持領先一步? — 美商奇異公司 政府暨政策事務總監 王珮馨 GWENYTH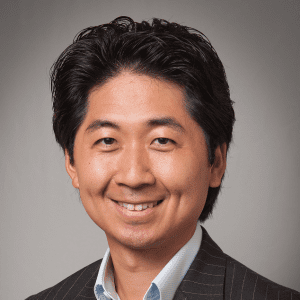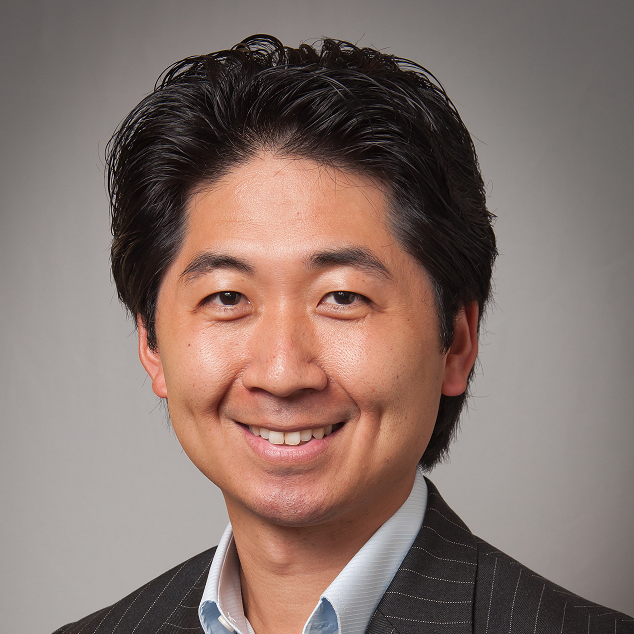 Decarbonization Leader for Asia
GE Gas Power, Kazunari (Kaz) Fukui
Kaz is responsible for developing partnership & decarbonization solutions for GE's gas power fleet in Asia region. These consist of both pre-combustion & post-combustion solutions, in order to ensure these gas power plants have the future to be the part of net-zero energy solution roadmap for our customers.
Prior to this role, Kaz operated as the General Manager of Gas Power Services in Asia-Pacific, leading the commercial team to develop in-depth market and customer understanding, enhancing business and sales operations, and providing valuable power plant service solutions to the customers.
In addition, over the 16 years in GE, he operated as the Chief Marketing Officer for GE ASEAN, as well as the General Manager of Growth & Strategy for GE Power in Asia-Pacific. In these roles, he was responsible for strategic initiatives and market development activities across GE and GE Power portfolio in the region, including gas, coal, hydro, and wind power generation technologies amongst others.
This involved development of regional market, strategic planning, and execution of business growth initiatives. His team also drove regional demand creation projects, deploying GE Power products to address energy infrastructure needs of respective Asia-Pacific countries.
He has over 16 years of experience across energy industry, and 23 years of experience in technology development, commercialization & new business development. Kaz attended University of Oxford, where he earned his MBA.
He also holds a BA, MEng & MA from the University of Cambridge, and has been a Chartered Engineer with the Institute of Mechanical Engineers in the UK.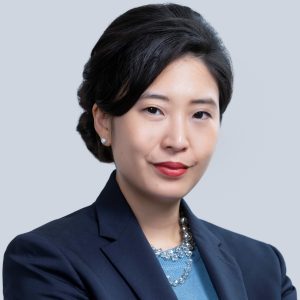 Managing Director of Copenhagen Infrastructure Partners (CIP), Naiwen Marina Hsu 
Naiwen Marina Hsu is the Managing Director of Copenhagen Infrastructure Partners (CIP) in Taiwan. With nearly 14 years of experience in Taiwan's offshore wind industry, she is recognized as one of the front runners in Taiwan's offshore wind development.
Hsu is responsible for public affairs and government relations, stakeholders management, capacity building for local supply chains, and the facilitations of public private partnership across government, industry and academia.
Hsu holds a Bachelor's degree in Psychology from National Taiwan University and Master's degrees in Consumer Behavior and Finance from Purdue University. She previously served as Senior Commercial Advisor at the Danish Trade Council Taiwan for over 6 years, responsible for bilateral economic and trade relations and government communication between Taiwan and Denmark.
Please purchase tickets via CAREhER's FB Messenger page, for corporate inquiries, please reach out to contact@careher.net.
Tickets include:
International Women's Day summit ticket x 1
1 week online ticket
Networking lunch
Networking bubbles pass (16:00 – 18:00)