【Why Embracing Equality is Key】

"Happy International Women's Day!" Ian Anderson, the CEO of Standard Chartered Bank, Taiwan, delivered the opening remarks. The bank is committed to promoting diversity and inclusion (D&I), providing equal opportunities for employees of different ethnicities, genders, and sexual orientations. Ian confidently stated that "Embracing equality is a powerful force!"
According to McKinsey & Company, companies with a proportionate number of female executives and a more diverse workforce tend to perform better in terms of revenue. For millennials and the younger generation, the "paycheck-first" mindset is outdated, and a company's willingness to embrace D&I values is more critical than ever.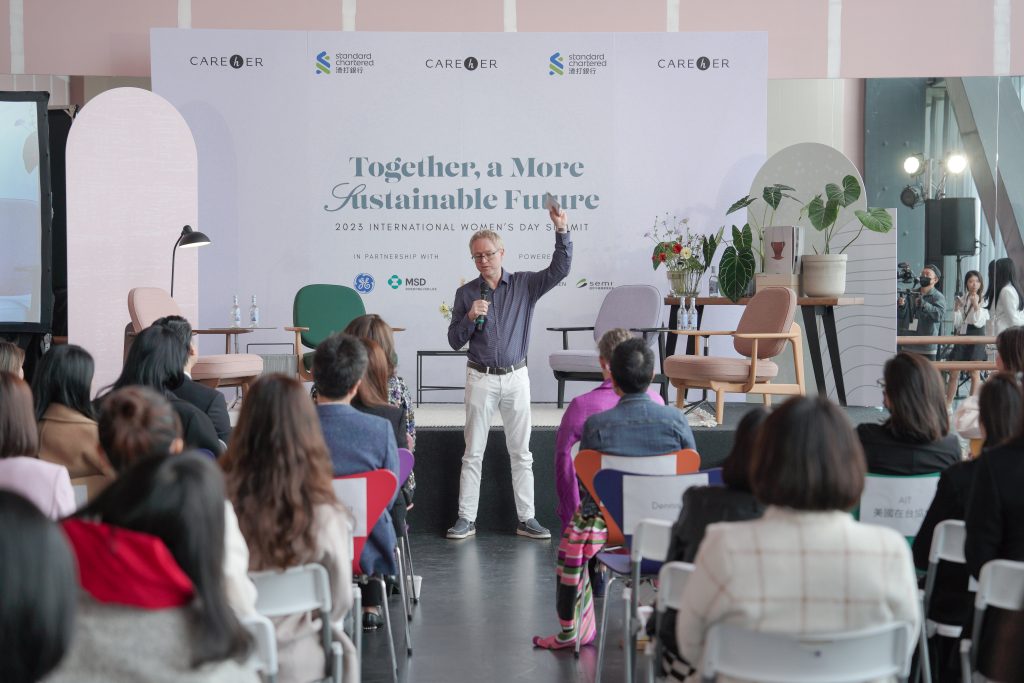 【Leadership for Women: Representation, Diversity & Support】
Our keynote was opened by Sandra Oudkirk, the first woman to serve as the director of the American Institute in Taiwan (AIT), who shared with us the importance of leadership for women, of representation, diversity, support and accessibility.
Ms. Oudkirk shared that becoming the first female AIT director was not just based on the belief of "I can do it." As one of the few female senior diplomats, she is willing to be an example to show female leaders the possibilities women are able to access when they have mentors, role models and other forms of representation to look up to.
"I believe that investing in women – as valued employees, entrepreneurs, innovators, and community leaders – is essential to our competitiveness, resiliency, and adaptability, not just in our businesses, but also in our communities and beyond. We model for the world how we expect women to be treated. Representation matters."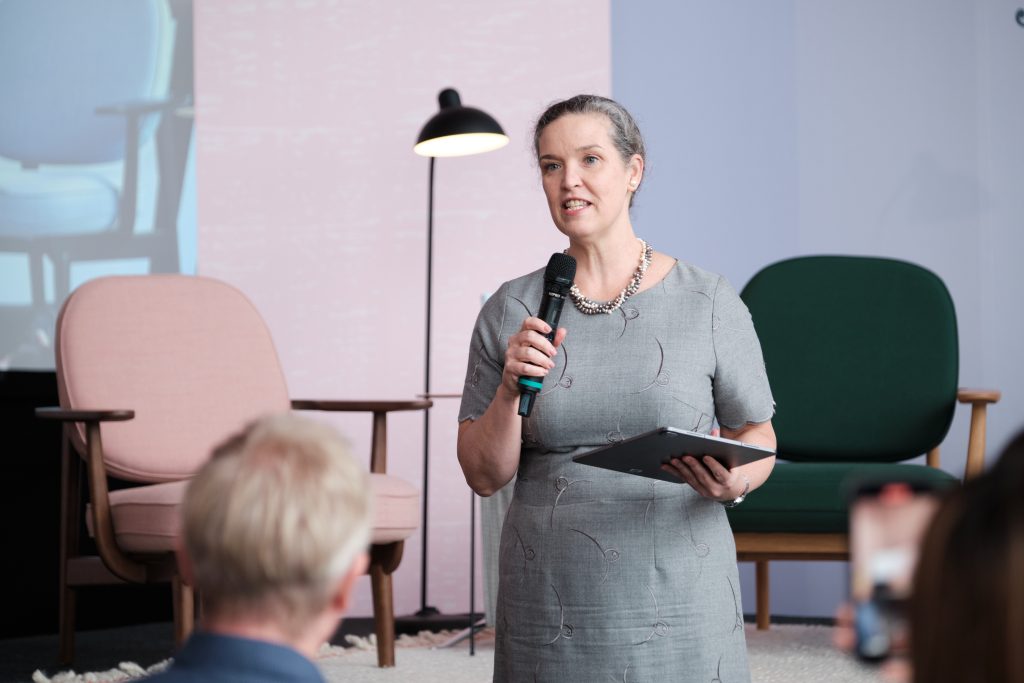 Promoting DEIA: Diversity, Equity, Inclusion, and Accessibility, values as promoted by the US Government, is also something that Ms. Oudkirk is committed to promoting. This goes beyond just educating and changing attitudes but tangible adjustments to encourage action. For example, restrooms of all genders at AIT now have diaper-changing stations, because childcare is a shared and joint responsibility of both parents. 
In promoting DEIA globally, there will always be cross-cultural challenges, as what works in Texas may not be effective in Taipei. AIT continues to encourage everyone to express their opinions in creating a DEIA culture suitable for the workplace in Taiwan.
【Panel 1:The Future of the Workforce: Leadership & Retention】
The first panel focused on discussions surrounding the workplace – how it has evolved, how it will look in the future and how the role of leadership, AI, and automation come into play.
From non-linear career paths, people-oriented practices, generative leadership, more diversity, inclusivity and greater agility, our speakers shared their optimism with the disruptions we are seeing and experiencing.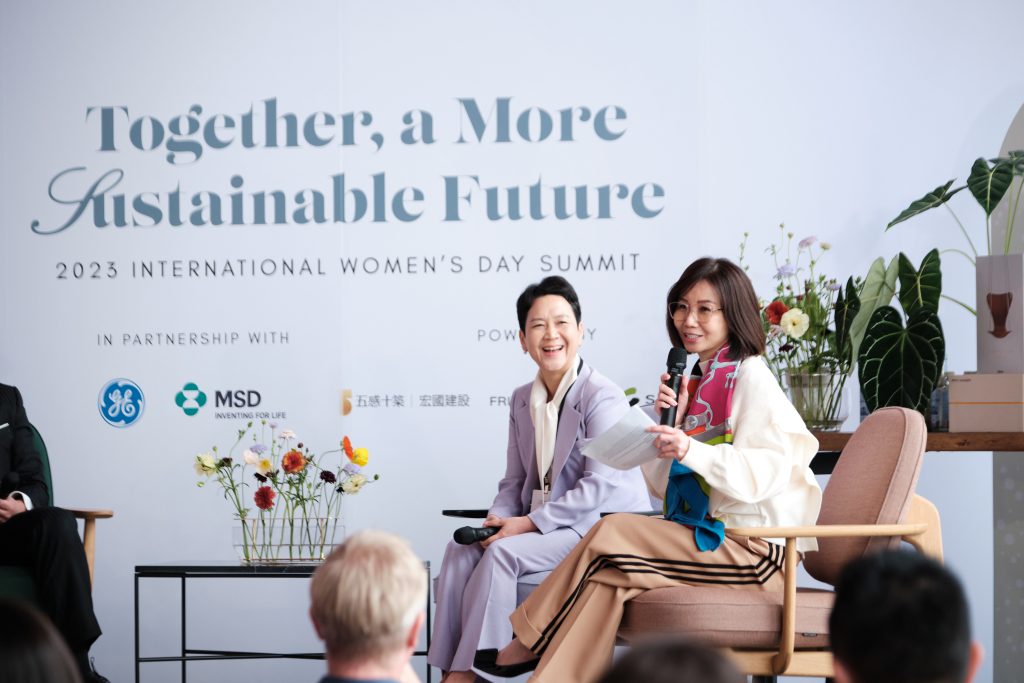 What does the Future of Work mean to you? We see that it's a future that values impact, purpose and meaning; enabled by technology, led with empathy, and one that takes DEI and ESG seriously.
【Panel 2 – A Green Consumer Generation: Women in Impact Investing】
The second panel focused on discussions surrounding impact investing, social entrepreneurship and whether financial and social returns have to be mutually exclusive.
As women, we have immense power as consumers. Our speakers reminded us that having the ability and freedom to consciously choose what to consume, is an empowering act. What crosses your mind before you make a purchase? Take a moment to think about the impact your choice will have. Are you voting and investing in a more sustainable, just, and equitable world?
【Panel 3 : Green Energy: Driving Sustainable Transformation】

The third and final panel featured discussions on Driving Sustainable Transformation in Asia. Learning that Taiwan relies on imports for almost 97% of its energy, our speakers further shared how the COVID-19 pandemic, along with supply chain disruptions, and geopolitical conflicts have highlighted how much of the island's energy supply is vulnerable to external disruption.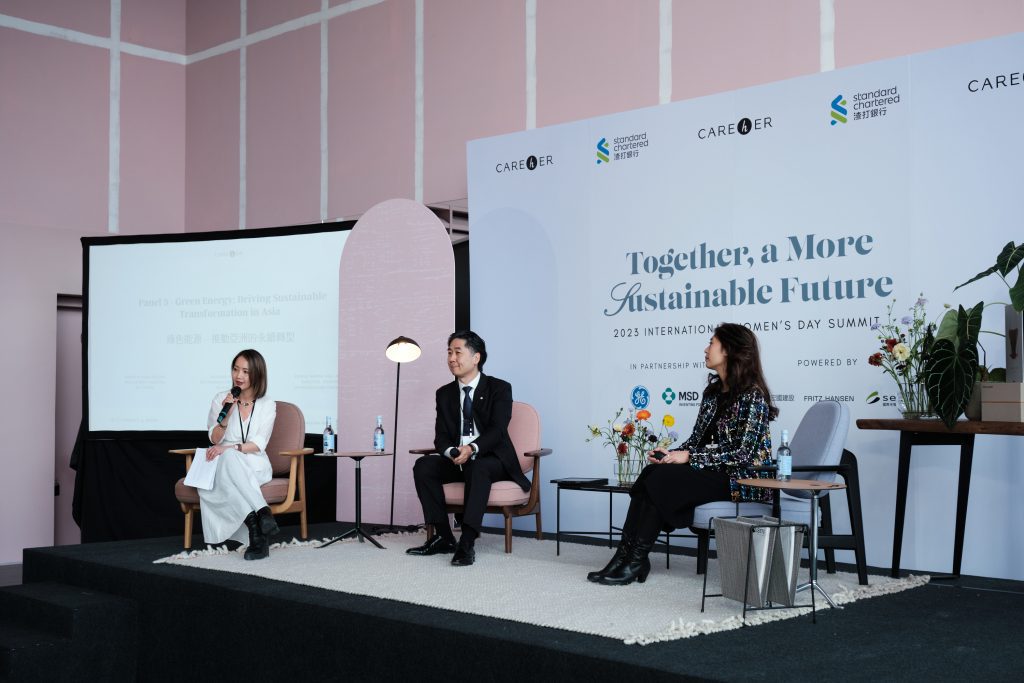 Also exploring the importance of energy transition, energy independence for Taiwan, opportunities for women and the industry's needs for diverse talents, our day of learning continued even after all the insightful and engaging panels were concluded. 
【Building Meaningful Connections】

Through a full day of learning from the different panels and talks, we saw the challenges women face on the road to leadership, but more importantly, we also saw the opportunities and possibilities of what leadership can look like, when supported by role models, mentors, leaders, networks and communities. 
For all the events we host and curate, seeing our community come together is definitely one of the most rewarding things. With a glass of wine in hand, overlooking the sunset on the terrace of the Taipei Performing Arts Center, our signature CAREhER networking continued where we got to see old friends reconnecting and new friendships being formed. 
CAREhER Experience 用自在知性的形式,讓妳能近距離認識講者以及跨領域跨城市,思想相近的女性領導者,更有可能成為未來共同合作的人脈, 一同互相支持、共學、彼此成長。