Step into the New Year with our Tokyo Chapter New Year Party, 'Elevate, Empower & Shine Together.' Curated for professional women ready to enhance both their professional and personal lives, immerse yourself in an insightful panel discussion led by esteemed industry leaders. Explore the impact of mentorship, the empowering effects of organizational support, and the strength of community and support networks in today's workplace.
At the core of our mission is fostering community and meaningful connections. It wouldn't be a CAREhER event without our signature networking, providing an opportunity to meet women from diverse backgrounds and industries across the APAC region. Following the panel, indulge in a buffet-style networking luncheon curated by THE UPPER. We look forward to kicking off the new year with bubbles, delicious food, engaging conversations, shared experiences, and inspiration.
'Elevate, Empower & Shine Together'—we can't wait to witness the collective strength and potential that women possess when they come together.
2024年を CAREhER の東京チャプターが主催するイベント "Elevate, Empower & Shine Together" と共にスタ"ートしましょう。
仕事もプライベートも充実させていきたい女性たちのために企画されたこのイベントでは、様々な業界をリードする女性リーダーによる、学び多き講演やパネルディスカッションにご参加頂けます。メンターシップの重要性、組織のサポートがもたらすエンパワーメント効果、現在の職場におけるコミュニティとサポートネットワークについて考えるきっかけになるはずです。
CAREhER のミッションは、コミュニティとの有意義なつながりを育むことです。私たちが大事にしているネットワーキングなしには CAREhER イベントは成り立たず、APAC 地域全体で多様なバックグラウンドを持ち、異業種で働く女性と出会う機会を提供します。
パネルディスカッションの後は、ビュッフェスタイルのランチをワインと共にお楽しみ頂けます。
"Elevate, Empower & Shine Together" -東京でまた新しい出会いを育めることを楽しみにしています。
* Please note that this event will be conducted primarily in Japanese; however, we have invited an English moderator to provide key summary points in English for our non-Japanese speaking audience.
※本イベントは主に日本語で開催されますが、日本語を母国語としない参加者のために、英語での短い説明もさせて頂きます。
Keynote: 自分にしかできないことを

Naomi Koshi  越 直美
Partner, Miura & Partners | Co-Founder & CEO, OnBoard K.K. | Former Mayor, Otsu City
OnBoard株式会社CEO | 三浦法律事務所 弁護士 | 元大津市長 (滋賀県)
Naomi Koshi is a lawyer, an entrepreneur and former mayor of Otsu City. After practicing corporate law at Nishimura & Asahi in Tokyo and Debevoise & Plimpton in New York, Naomi was elected mayor of Otsu City in 2012 and served a total of eight years. As the youngest female mayor, Naomi successfully expanded Otsu's childcare system, thus making it easier for many Japanese women to return to the workforce. Naomi is admitted to practice law in Japan, New York and California and is now a partner at Miura & Partners. In 2021, Naomi Co-Founded OnBoard K.K., a company specializing in diversifying Japanese corporate boards. Naomi also serves as an outside director of V-Cube, Inc and SoftBank Corp. She holds an LL.M. from Harvard Law School. 
西村あさひ法律事務所などを経て、2012年から20年まで大津市長。当時最年少の女性市長として、待機児童ゼロや人口増加を達成。現在は、三浦法律事務所パートナー弁護士として、日米クロスボーダー取引、スマートシティに注力。OnBoard株式会社CEOとして、女性役員の育成‧紹介。ブイキューブ、ソフトバンクの社外取締役。北大院‧ハーバード大学ロースクール修了。日本‧ニューヨーク州‧カリフォルニア州弁護士。著書「公民連携まちづくりの実践―公共資産の活用とスマートシティ」(学芸出版社)。
Unveiling the Power of Mentorship &
Community Networks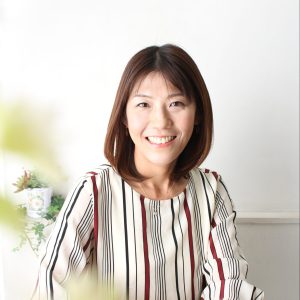 Sachi Watanabe 渡辺さち, GoGlobal, Director, Co-Head, Global Payroll
A versatile bilingual professional raised in the UK, Sachi pursued her Masters degree in the USA and now leads Global Payroll at GoGlobal with a dynamic team based out of Kuala Lumpur, Malaysia. The firm boasts its own entities in 83 countries and operates in an additional ~50+ countries through strategic partnerships.
Motivated to bridge the gap between Japan and the world, Sachi co-founded a consulting firm in Tokyo specializing in supporting foreign companies entering the Japanese market, over thirteen years ago. Inspired to continue her journey of assisting Japanese companies in global expansion, Sachi joined GoGlobal as one of the first few employees in 2019.
Sachi is also a dedicated mother of two, both enrolled at international school in Malaysia, while her husband remains in Tokyo. The remote and flexible work environment at GoGlobal helps in balancing her roles seamlessly, and Sachi is able to navigate her day with a blend of professional commitments and personal motherhood duties.
英国で育ち、米国で修士号を取得した多才なバイリンガルプロフェッショナル。現在、マレーシアのクアラルンプールを拠点とするダイナミックなチームとともに、GoGlobalのグローバル・ペイロールを率いている。同社は83カ国に拠点を持ち、戦略的パートナーシップを通じてさらに50カ国以上で事業を展開している。
13年以上前、日本と世界の架け橋になりたいという思いから、日本市場に参入する外資系企業を支援するコンサルティング会社を東京で共同設立し、包括的なバックオフィス・ソリューションを提供した。日本企業の世界進出を支援する旅を続けることにインスピレーションを受けた渡辺は、2019年に新たな旅に乗り出し、最初の数人の従業員の一人としてGoGlobalに入社した。
Senior Leader From LVMH Japan (TBD)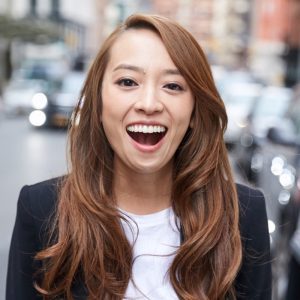 Maiko Furuse 古瀬麻衣子, Founder & CEO at GRAND BASE JAPAN, 
Senior Consultant at CAREhER Japan
Maiko has over 10 years of experience as a producer at TV Asahi, and since 2019 she has been the president of a NY-based company that operates a classified website for Japanese living in the U.S., where she grew her entrepreneurial spirit. Believing that Japanese women working more globally and broadening their lives will play a role in promoting DEI in Japan, she is currently focused on importing and exporting services that empower Japanese women.
元テレビ朝日のバラエティプロデューサーで、10年以上の番組制作経験を持つ。2019年からはNYを拠点に在米日本人向けのクラシファイドサイトを運営する会社の代表取締役としてアントレプレナーシップを学ぶ。日本人女性がもっとグローバルに働き、人生の幅を広げることが、日本のDEI推進に一役買うと信じ、現在は日本人女性をエンパワーメントするサービスの輸出入に注力する株式会社GRAND BASE JAPANの代表として奮闘中。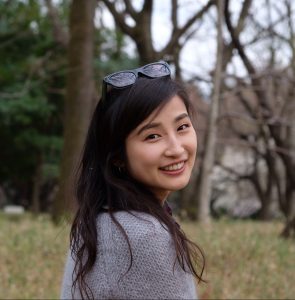 Noriko Shindo 新藤徳子, COO (Chief Operations Officer) at HUE
(Moderating Japanese to English)
Nori is a bilingual customer-facing product and strategy specialist with a proven record at Citi and Amazon. INSEAD MBA Class of July 2017. Founded veggino – a free, bilingual vegan website – in 2018, and Ekolokal in 2020. Currently COO (Chief Operations Officer) at HUE – a fun foodie social media app.
CitiとAmazonで実績を積んだバイリンガルの顧客対応商品と戦略のスペシャリスト。2017年7月INSEAD MBA卒業。2018年にバイリンガルの無料ビーガンサイトveggino、2020年にEkolokalを設立。現在、新感覚食べ歩きSNSアプリのHUEでCOO(最高執務責任者)を務める。

GoGlobal is a people-first international HR and Employer of Record (EOR) service provider, with a globally distributed, naturally diverse remote workforce. GoGlobal's technology enabled EOR solution allows companies of all sizes to hire people anywhere in the world without the need to set up a local entity, opening new doors to rapid expansion and growth. With a presence in over 120 countries on six continents and growing, GoGlobal helps clients recruit, hire, manage and pay exceptional talent – quickly, cost effectively and compliantly.
Time
2024/1/14 (Sun.) 10:45-13:30
Venue
THE UPPER (10F Marunouchi Terrace, 1-3-4 Marunouchi, Chiyoda-ku Tokyo, Japan 100-0005)
Dress code
Smart casual
Agenda
10:45 – 11:00 Check in

11:00 – 11:05 Opening by Tiffany Chou, CEO & Co-Founder, CAREhER

11:10 – 11:20 Keynote (自分にしかできないことを)
11:20 – 12:10 Panel (Unveiling the Power of Mentorship & Community Networks)

12:10 – 13:00 Luncheon & Networking & Photo Calls
*Please note that tickets are limited, please secure them at your earliest convenience.
Tickets include buffet-style lunch, drinks, coffee & tea, panel & networking.
Early bird (date period) ¥9,800

Regular ¥10,800
Located in Tokyo's iconic Marunouchi neighborhood – a blend of history, modernization and economic development, our chosen venue THE UPPER is the perfect location to celebrate the new year. Surrounded by high-rises, the views from the restaurant and rooftop terrace will leave you mesmerized.