We're proud to welcome special guests from diverse fields to speak at our Summer Summit panel: Sunny Li, ASE's Vice President of Human Resource; Yaman Shao, CEO of ALIEN Art; Joanne Li, Deputy Director of 55688 Group. Alongside our quick witted moderator Gwenyth Wang-Reeves, Engagement Director at GE Taiwan, our speakers explored insights from the #semiconductor, #art, and #service sectors from their experiences in their career journeys, and how women in different workplaces can build influence and lead sustainable change.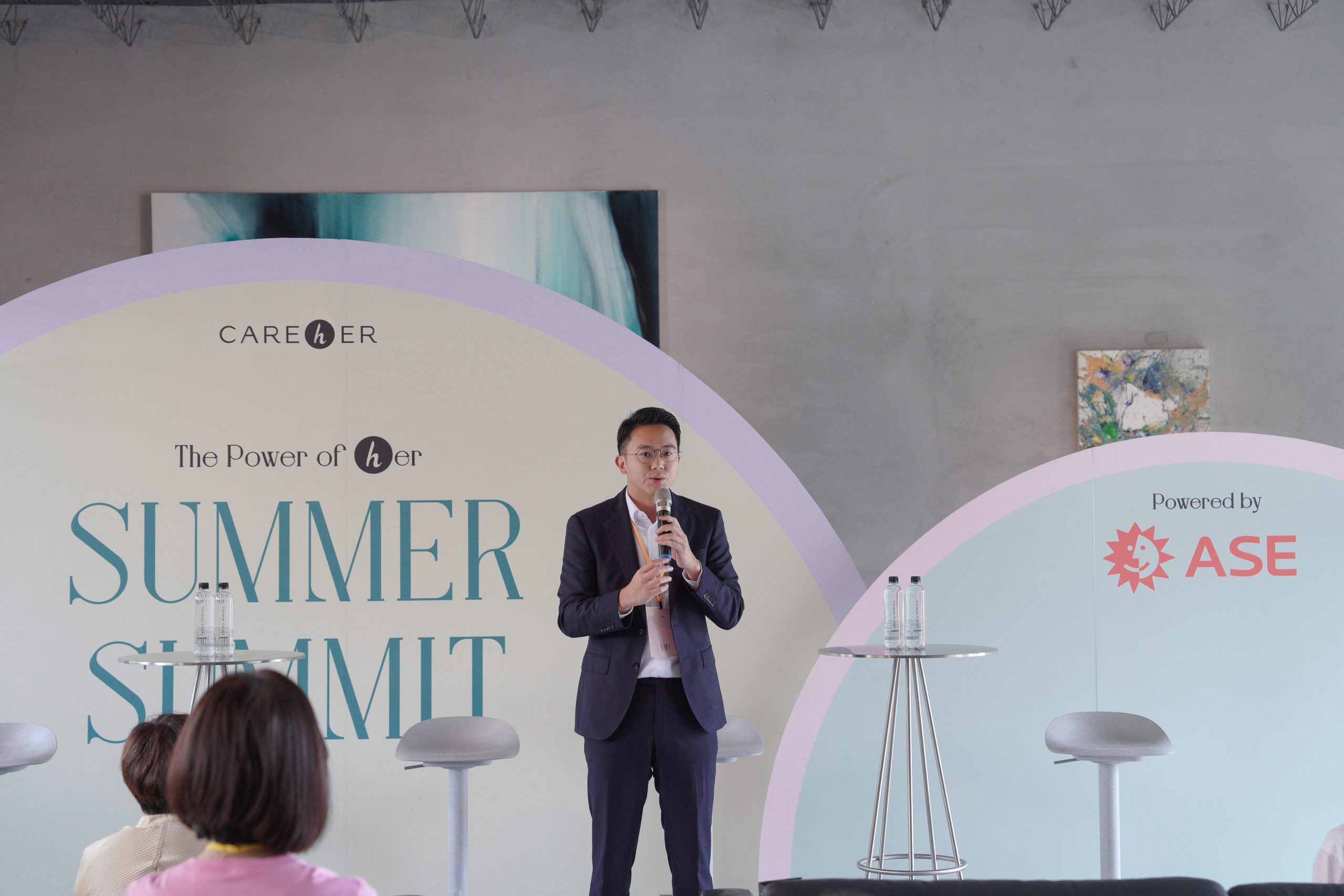 Panel
Over her two-decade career at ASE, Sunny has embraced a variety of roles, even stepping out of her comfort zone. Her perseverance has led her to consistently exceed expectations. In her sharing, Sunny strongly advocates for self-assessment among young women, urging them to recognize their motivations and capabilities. As a seasoned HR professional, Sunny shared valuable insight: that we should take good care of ourselves first before we can better care for others.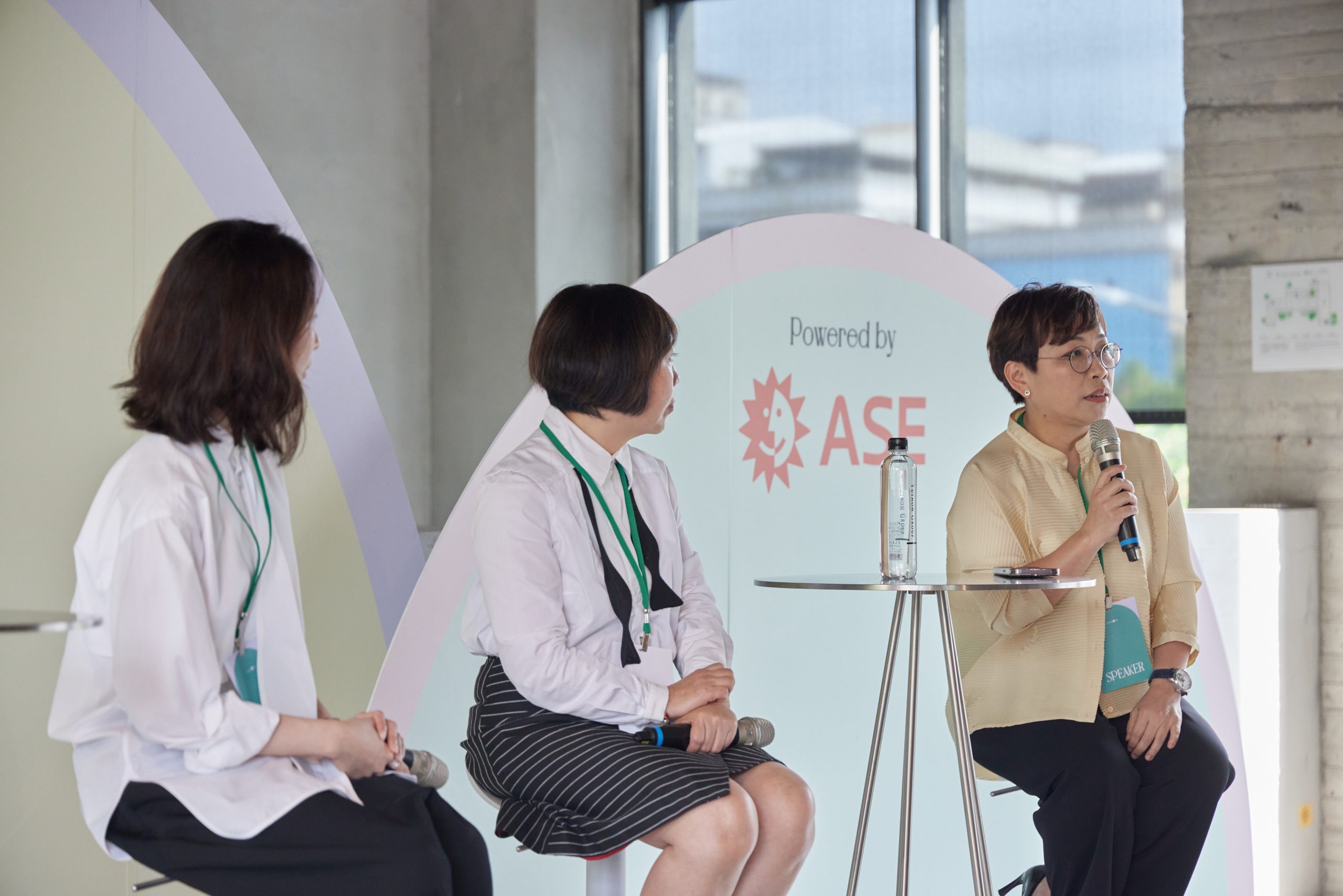 Joanne shared her leadership experience in revitalizing Taiwan's declining taxi industry. The success and expansion of Taiwan Taxi Co can be largely attributed to her leadership style that focused on #Security, #Belonging, and #Achievement. Her story resonates especially with women in male-dominated fields, embodying resilience and innovation. Joanne's emphasis on team value, unity, and personal growth has reshaped the company's trajectory, making it an inspiring model of leadership.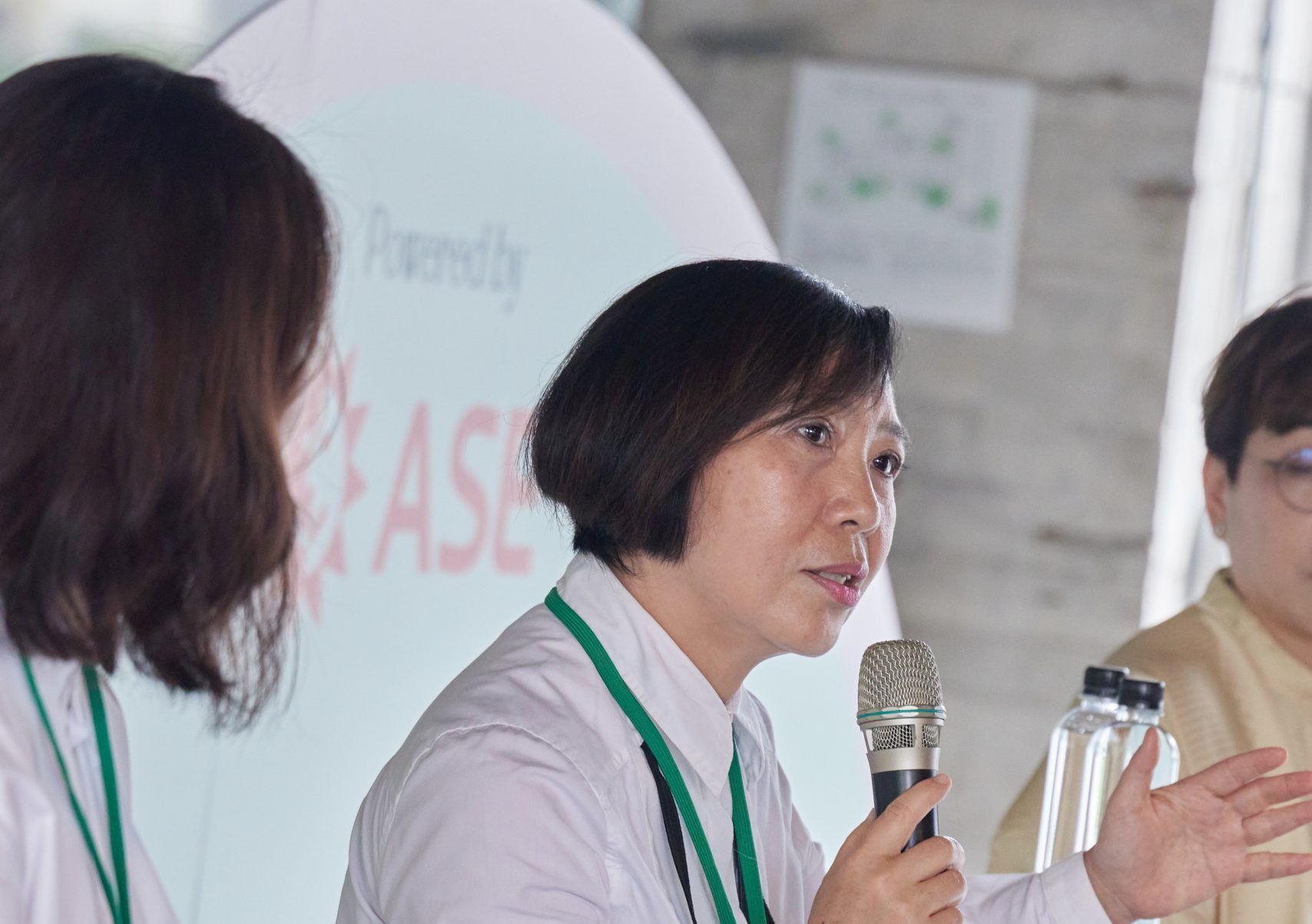 Driven by a profound passion for the arts and sustainable culture, the visionary Yama shed light to her goal dedicated to elevating Kaohsiung, molding it into a global hub that cherishes contemporary art. Like our guests and members, Yaman embodies a new generation of purpose-driven and ambitious women.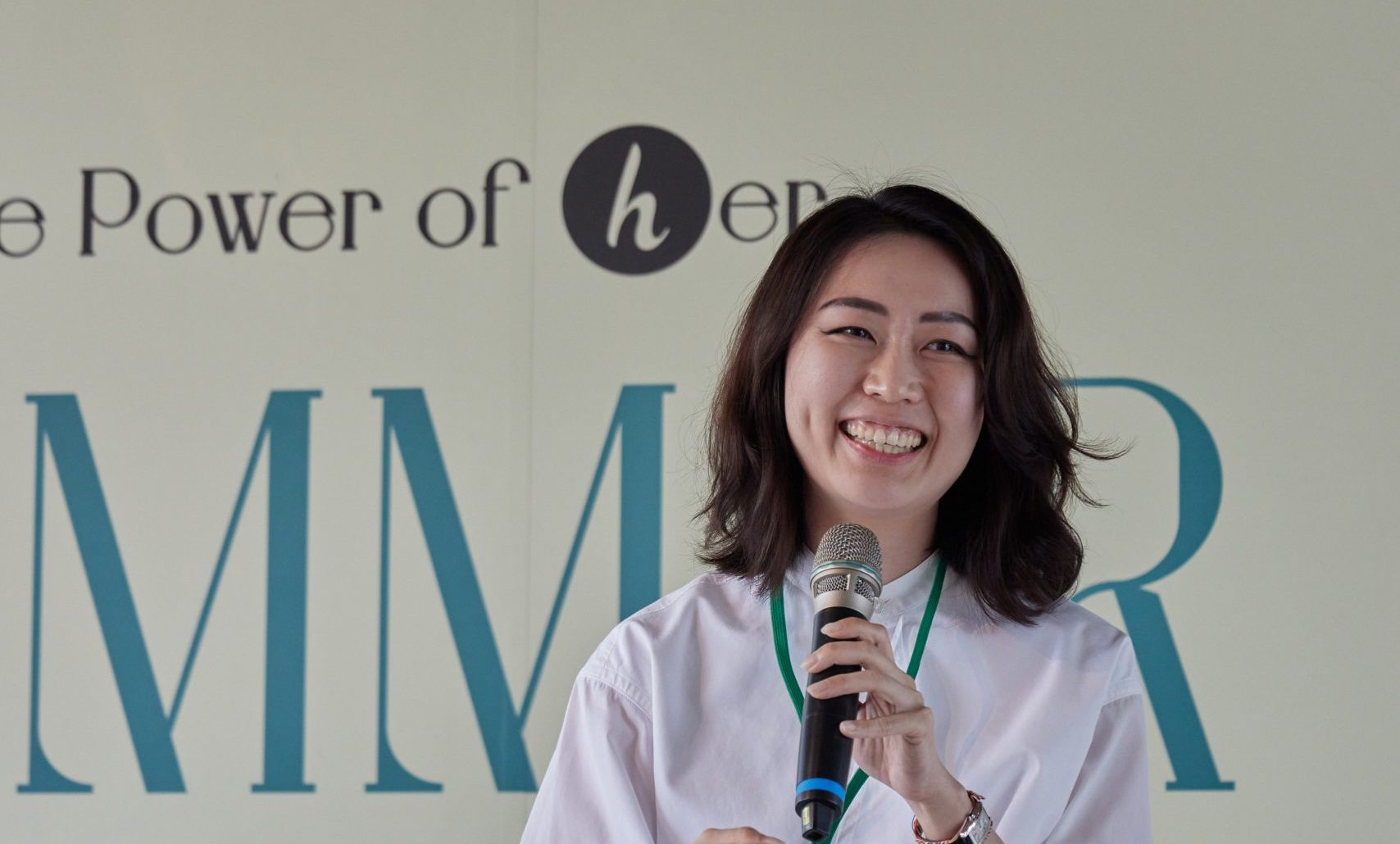 A special thanks to Kaohsiung City Economic Development Bureau and ALIEN Art for bringing the CAREhER x ASE Summer Summit to the vibrant city of Kaohsiung for the first time. And to ASE's commitment to empowering future women leaders through open learning, guidance, and networking.
Workshops
Following the enlightening panel discussions, our CAREhER Summer Summit getaway this year brings a trio of thoughtfully curated workshops, designed to holistically elevate your senses.
Vicky Yoga x Cha Jiu by SC Lab
Kicking off the workshop, Vicky, CAREhER's Wellness Director, guided us through essential yoga stretches, aiding each participant in exploring their inner serenity. Collaborative exercises and synchronized movements fostered non-verbal connections among members and guests, deepening relationships through shared observation of breath fluctuations. Accompanied by SC Lab's effervescent Tie Guan Yin tea and tea-infused cocktails, attendees toasted to new bonds formed.
Joseph's Fragrance experience
This year, we're joined by our very own member Joseph (Doctor, Wan), to take us through the artistry of French perfume history, delving into the craft of perfume creation. With fragrance recipes on the table participants utilized their creativity to blend essential oils to fashion personalized perfumes and room sprays.
Our chosen venue for this workshop is the sophisticated Fritz Hansen x Space Cafe store. Here, our members and guests immerse themselves in fragrances while surrounded by elegant modern furniture, and indulging in delightful afternoon tea.
i-Ride Flying Theatre
The i-Ride flying theater exhibited realistic motion simulation and immersive theater-level visuals. The ride took us on a virtual journey through iconic places like the Grand Canyon and Niagara Falls in the United States. Our members and guests also flew over Taiwan, experiencing various sensory effects and landmarks, from Kaohsiung's 85 Sky Tower to Taipei 101. This unique experience allowed our overseas members to explore Taiwan and beyond all in one sitting.
Networking Dinner
As the day transitioned to night, Kaohsiung's breezy summer evening provided the ideal setting for the culmination of our activities – CAREhER's iconic networking dinner. Held at the refined Zhan Lu Chinese Restaurant within the InterContinental Hotel, this event was a platform for our members and guests from across the APAC region to engage in free-flowing conversations, exchanging highlights from the day's events and building meaningful connections. With a turnout of over 80 attendees, the atmosphere buzzed with liveliness, laughter, and shared narratives, marking an unforgettable conclusion to the day.
Coffee with a Mentor
We wrapped up an amazing two days in Kaohsiung with our Mentor Her sharing coffee time at Akau Coffee. Enjoying Kaohsiung's summer morning, we were joined by our members and mentors for an intimate coffee chat.
Jennifer Yuen from ASE global, started our session with how women leaders pave the path through mentorship support – by sharing experiences and insights, senior women leaders empower emerging leaders.
Our mentors, Mavis Ho, Gwen Wang and Karen Tang each shared how they built an authentic bond with their group of mentees, while our mentees added candid stories of how their mentor group dynamics supported their own personal growth too.
This time, we brought the two-day forum and activities to Kaohsiung, hoping to create a more exciting chapter amidst the different city landscapes. From the panel, three different experiential workshops, an dinner under the night sky, to the guided coffee time the following day, we have expanded the scale and enriched the content of this event. Thank you to all the attendees for accompanying us throughout, and for embracing the imperfections in the process. We look forward to seeing you again next year.
More About CAREhER Club Event
Club CAREhER 是會員制的新時代商業女性社群,讓妳能近距離認識講者以及其它優秀的商業女性,一同分享更多心得、彼此成長,更有可能未來共同合作的人脈。 歡迎參加我們不同類型的線下活動:Summit, Salon Talk , Retreat …就能成為 CAREhER 會員,享有專屬會員卡、禮盒、寵愛優惠並建立妳的 support net!