THOUGHT LEADERS
Sabina Huang 黃之彤
#Careerdevelopment #Mentorship #Talents
A Wharton MBA alumna, I founded or co-founded 3 businesses, including a head hunting firm, an MBA admissions consulting firm, and a US college admissions consulting firm. My mission is to help young Asian talents excel in the best global academic programs and professional enterprises. Whether it is getting into college or b-school, switching job functions or recruiting new hires, over the last 9 years, I've helped more than 200 students get into the top business schools in the US and Europe.
When not at work, I spend time with my husband and three children. I also enjoy having dinner and wine with friends and students who come back to Taipei to visit.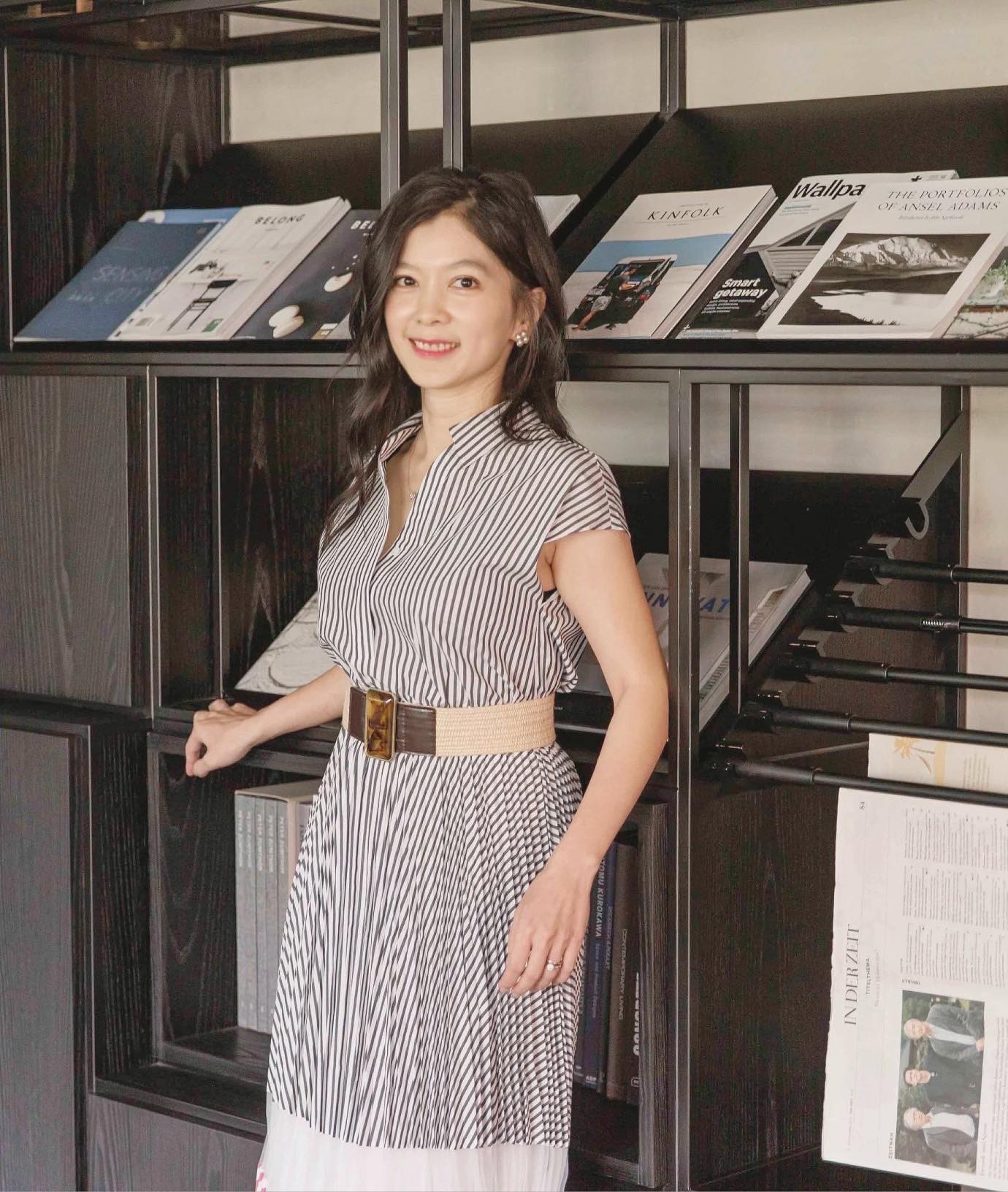 What cities can we find you in?
Taipei most of the time, where I enjoy hanging out with my three kids.
Boston during the summer, where I enjoy sipping wine while my kids play with their cousins in the backyard.
我和老公、三個小孩通常在台北,而我們每年暑假會去美國波士頓找親戚,感謝堂哥嫂的後院(孩子的天堂),讓我和老公可以享受下午小酌的時光。
What is your edge?
Trained as an engineer, and later on a businessperson, I try to be logical and to look at facts. I have worked in consulting and in the finance industry, while coaching my client to recruit for both industries and tech.
可能是因為大學主修資訊工程,研究所則是攻讀企管碩士,所以我講求邏輯、習慣依據事實推論;工作上,我待過顧問、金融業,也協助學生(客戶)在顧問、金融、科技業求職
How do you prioritize time?
I make sure that weekends are family time, and that every week I have at least one evening free of appointments for some "Me" time
我常常需要週間晚上工作,所以我覺得理想的工作狀態是:至少週末可以留給老公小孩,而且每週至少有一天晚上,留給自己。
Stress management tips?
A glass of red wine works the best for stress. But most of the time I just think that life is too short to feel stressed at all!
紓壓的方法就是和老公親友一起小酌紅酒!但我其實不常有壓力,畢竟,人生苦短嘛!(舉杯)
What are you reading these days?
I recently read Becoming by Michelle Obama and I really admire the way she tells her own story.
But if there's something I read the most, it would be my students' essays, from which I learn industry trends, their achievements, and the way they encounter hardships.
最近拜讀了美國前第一夫人蜜雪兒歐巴馬的書:「成為這樣的我」,特別喜歡她說自己人生故事的方法,真誠、樸實,卻深含寓意。但我讀最多的大概是學生申請學校的論文吧!我很喜歡從學生身上學到產業知識,還有他們的人生故事(成功及失敗的經驗)。
Connect with Sabina
Let us know what would you like to work with Sabina with, mentorship programs, speaking engagements or other inquiries?
[contact-form-7 id="28058″]